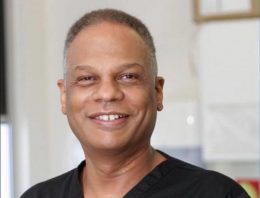 Doctor Amged El Hawrani, Yoxall, England. Beloved husband of Pamela Foley, Shillelagh Grove, Tullow and much-loved father of Ashraf. He will be greatly missed by his mother and brothers (UK), his mother-in-law Nancy Foley, brothers-in-law, sisters-in-law, nieces, nephews and his many colleagues, patients and friends at University Hospital of Derby and Burton.

Amged was the first frontline worker to die in the UK as a result of fighting the global coronavirus pandemic. His funeral took place in Bristol on 31st March 2020.

Messages of condolence can be added to the link below.
See full deaths list