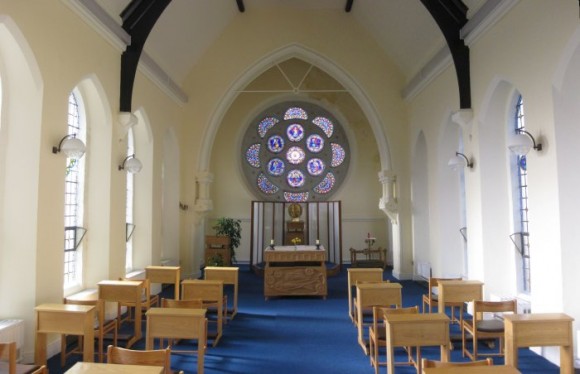 This beautiful oratory was built as the chapel for the Brigidine Convent and consecrated by Cardinal Cullen in 1875. It served as the chapel for the nuns and the boarding school and many renovations were done on it down through the years. It was kindly donated by the Brigidine Sisters to the Parish in 2005.
Very extensive alterations had to be made, including the installation of a stairs and a lift, to make it accessible to all parishioners.
It is now a place of quiet prayer and is used for Adoration of the Blessed Sacrament two days each week; as well as for small group Masses on different occasions. A special feature of the oratory is the magnificent rose window above the altar.